Count your Inventory with Smart
Zupan makes inventory counting software that makes your life and business easier and more efficient. Never lose a day of business or sales again. Gone are the days of doing a count by pen and paper or clunky scanning hardware.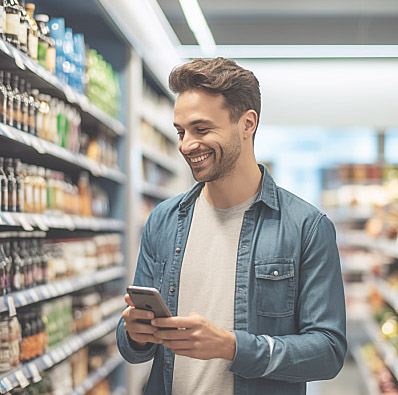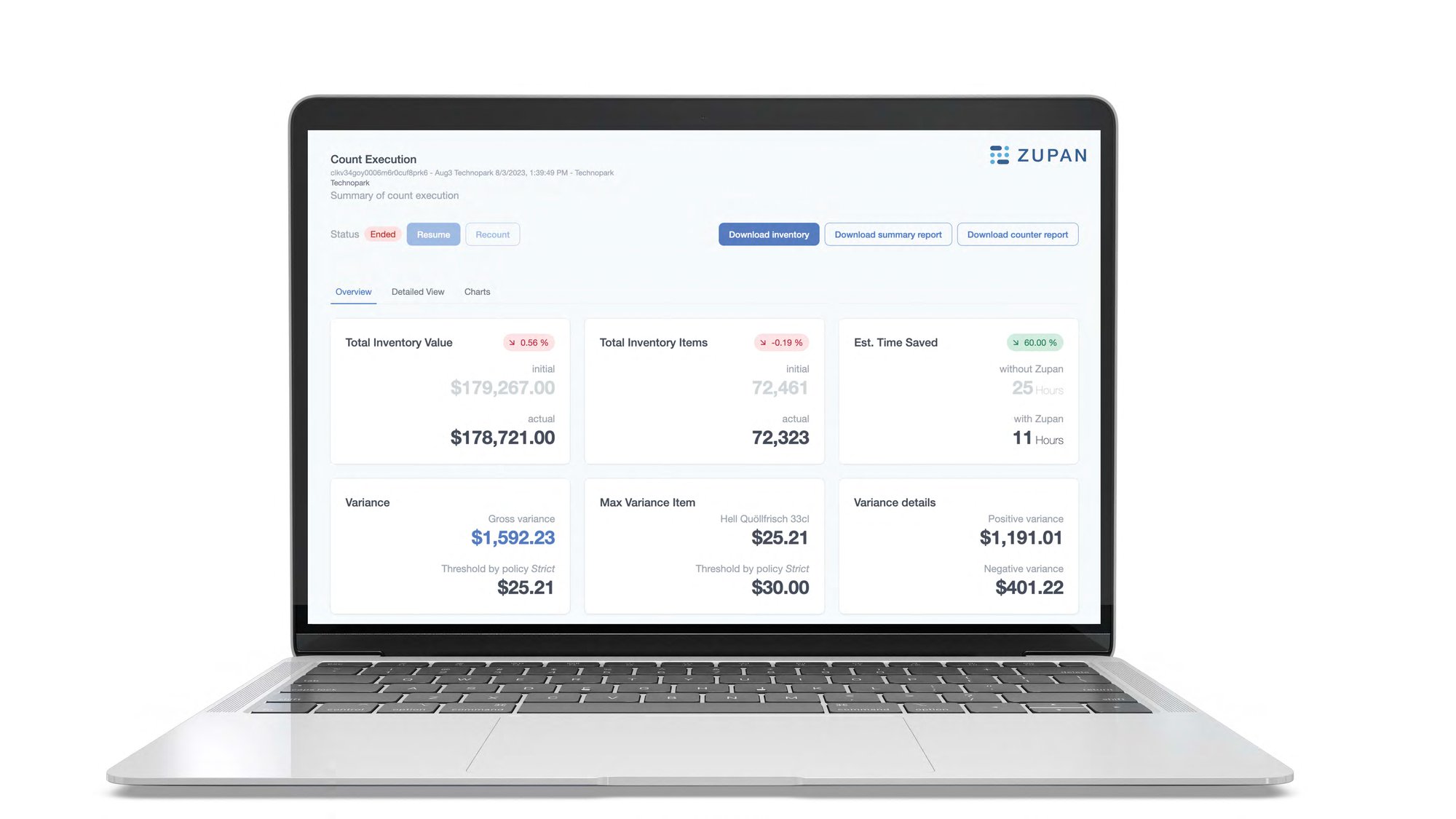 For any business that carry inventory
Need to Count Your Inventory? Zupan is Your Solution!
We get it, either you hire an external team to count your warehouse and stock for you, or you own a suite of clunky scanners to count. Or you use pen and paper, then spend hours manually uploading and reconciling it.
With Zupan, you can use your own mobile device to count your inventory anytime and as often as you need.
POWERFUL FEATURES
Here are our Benefits
Faster
Zupan's software enables you to count at least 10x faster than before.
Cheaper
Your costs will be drastically cut through more efficient processes and knowing your inventory better.
Smarter
Zupan gives you variance analysis and a full audit trail to produce the most accurate reporting available today.
TESTIMONIALS
What Our Customers Say
"Zupan has revolutionized our inventory counting process. With its user-friendly interface and powerful features, we now count our stock accurately and efficiently, saving us valuable time and reducing errors."
"As a business owner, Zupan has been a game-changer for me. It's intuitive to set up and use, and its real-time syncing capabilities ensure that we always have an accurate picture of our inventory levels, helping us make informed decisions."
"Zupan's reporting capabilities have been instrumental in optimizing our inventory control. The detailed analytics provided by the software have allowed us to identify trends, forecast demand, and streamline our supply chain, resulting in improved profitability."

SITUATION
The company was struggling with inaccurate inventory counts, leading to stockouts, excess inventory, and costly manual reconciliation processes.
SOLUTION
They adopted Zupan, an advanced inventory counting software that automated the process, improved accuracy, and provided real-time tracking.
IMPACT
Zupan enabled the company to achieve precise inventory control, eliminate manual errors, streamline operations, and enhance customer satisfaction.
CALCULATE YOUR SAVINGS WITH ZUPAN
Scale Your Inventory Counting
At Zupan, we believe in empowering businesses to make smart financial decisions. Our advanced
Inventory Counting Software Zupan
is a game changer, tailored to streamline your financial analysis and identify areas for substantial cost savings. Whether you run a startup or a well established enterprise, Zupan is the ideal tool to drive your business towards success.